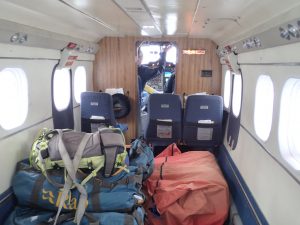 Mount Gunnbjørn Fjeld is the highest mountain peak in the Arctic (3694m) located on the remote east coast of Greenland and forms part of the Watkins Range of nunataks (rocky mountains protruding from the glacial ice-cap). From 23 May 2017 I will be climbing this magnificent summit for BARAKA! It has been a dream of mine to achieve this climb ever since I read about it. I love mountaineering, and skiing when I'm on snowy mountains, and I often hike for 8 hours a day in the African sun while on geological expeditions for my work. The cold and snow is now very much outside of my comfort zone, having just finished the Marathon des Sables in the Morrocan Sahara desert! I'm looking forward to unpacking my mountaineering gear and exploring this new terrain!
You can read some interesting information on Mount Gunnbjørn Fjeld on Wikipedia: https://en.wikipedia.org/wiki/Gunnbj%C3%B8rn_Fjeld
Most importantly, support BARAKA charities while I climb!