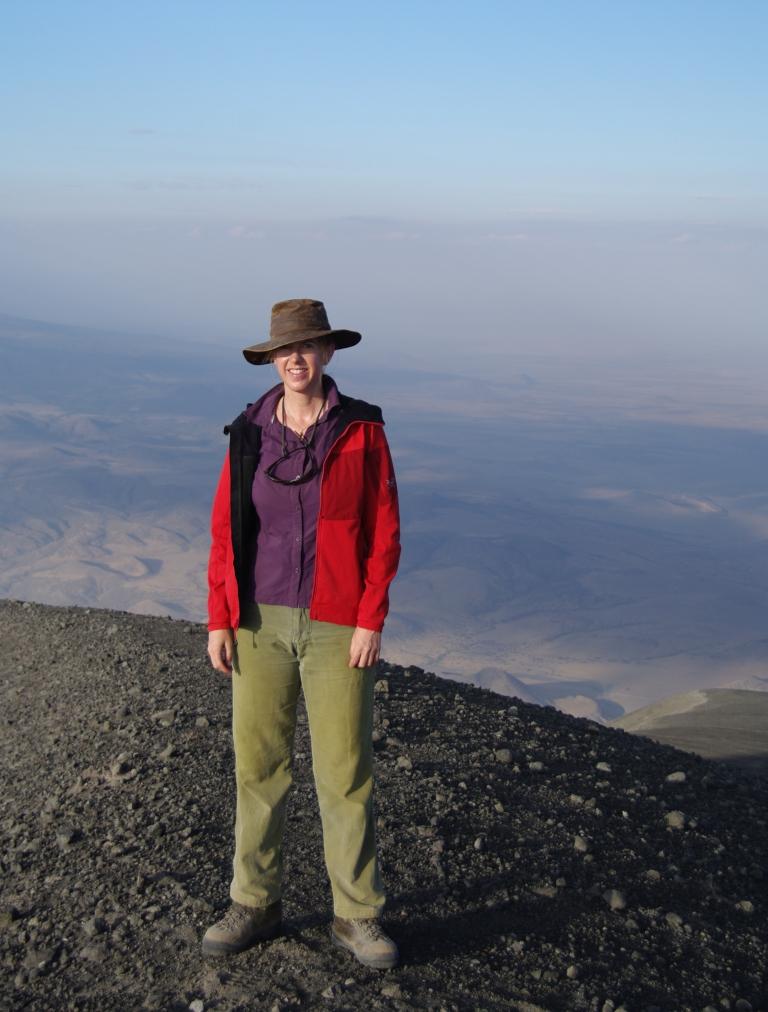 Your adventurer is Claire Floriet. I am a geologist by profession. It is a wonderful discipline for those with an explorers' heart; intense curiosity and an enthusiastic, optimistic spirit. Geology attracts an interesting and passionate group of people, which I'm proud to be a part of.
My home has been in various places on the African continent for the past 15 years, including Tanzania, Kenya and Mali, after graduating from the University of British Columbia in Vancouver, Canada.
Inspiration to engage meaningfully with communities, people and places comes from many different sources including family, friends and colleagues and in particular my mother. My mother unwaveringly conveyed many strengths to everyone she met; kindness, intelligence, generosity, beauty and a profound respect for nature.
Discovering landscapes and terrain by foot is a constant source of wonder and wealth; I hope to impart the spirit of adventure with you on my next adventure: an extended expedition of the Vinson Massif, the highest summit in the Antarctic. I'll be in the South Pole at Christmas time! Be inspired to share you Baraka!