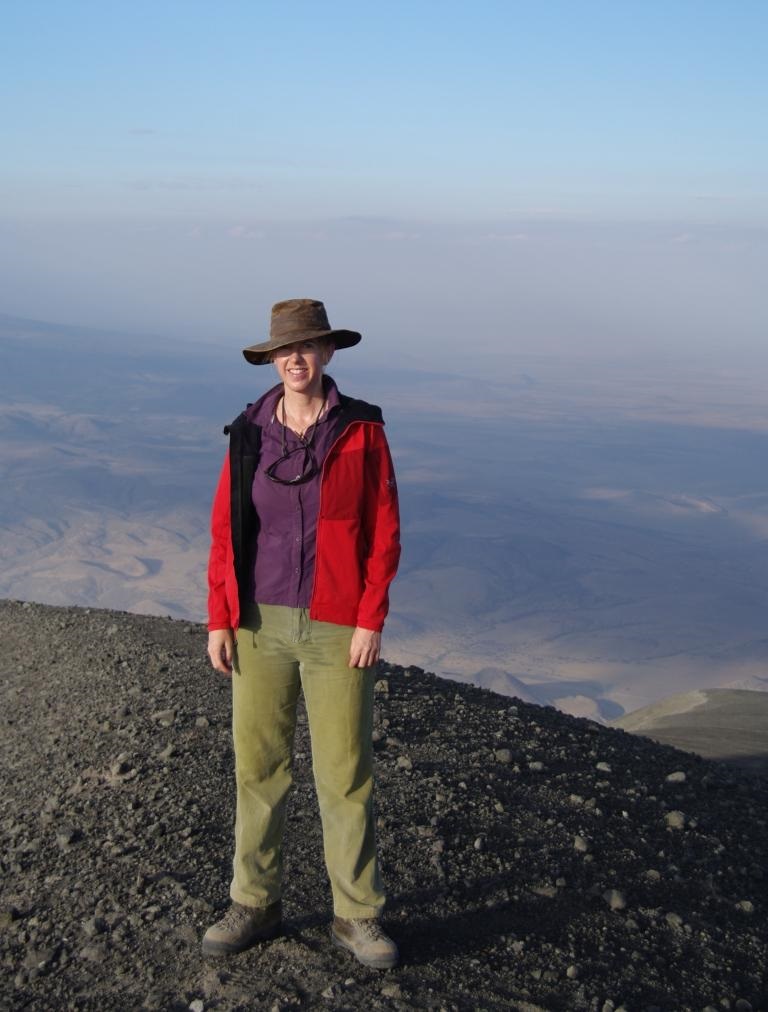 Your adventurer is Claire Floriet. After graduating from the University of British Columbia in Vancouver, Canada, I became a geologist by profession. For the past 20+ years my home has been in various exploration camps on the African continent. I have worked in Tanzania, Kenya and West Africa and have also travelled extensively, exploring remote locations on all the 7 continents.
Geology attracts an interesting and passionate group of people, which I'm proud to be a part of. It is a great discipline for those with an adventurous heart, intense curiosity and an enthusiastic, optimistic spirit.
The courage to engage meaningfully with communities, individuals and the environment is motivated from many different sources including family, friends and the people I've interacted with during the course of my work. My mother unwaveringly conveyed many of her strengths to me including kindness and a profound respect for nature. My father's great sense of adventure and curiosity has also influenced me. Colleagues in Tanzania, Kenya, Mali and Burkina Faso with whom I've worked with over the years have also inspired me.
The Baraka Challenge was born from the influences of all of these people, places and situations. Over time, it has grown into a great adventure of physical and mental challenges to support organisations that are doing outstanding work in the charities described on this website. We all have something to contribute, and Baraka Challenge facilitates the positive impact you can make no matter where you are in the world. Baraka Challenge provides a way for you to discover, enjoy and be a part of this Grand Adventure.
Discovering landscapes and terrain by foot is a constant source of wonder and wealth. I hope to impart the spirit of adventure to you on my next endeavour, an extended expedition in Uganda to climb Mount Stanley, the highest summit in Uganda and third highest on the African continent. I'll be enjoying my Christmas festivities on one of the most rugged and beautiful mountain ranges in the world!
Be inspired to share your Baraka! Please support these worthy organisations.